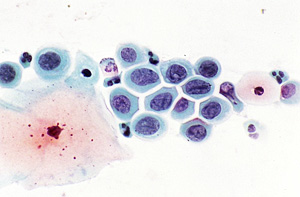 Pathologist opening
Memorial Medical Center
701 N. First St
Laboratory Medicine
Springfield IL 62781
A large, private multi subspecialty pathology group affiliated with a large teaching hospital and medical school is seeking an exceptional Board Certified AP/CP pathologist with fellowship training in surgical pathology and subspecialty training and certification in hematopathology. This vacancy is due to the retirement of a senior hematopathologist.
Memorial Medical Center is a tertiary care center and teaching hospital with 562 beds and approximately 35,000 surgical specimens as well as approximately 50,000 liquid-based and conventional Pap tests, 2,800 non-gynecologic cytology specimens, 800 fine needle aspiration specimens, 800 immunophenotyping specimens, and 400 bone marrow specimens annually. We offer an interesting and challenging mix of diagnostic and academic pathology. This is a partnership track position with Pathology Associates of Central Illinois, Ltd. (PACI), and the successful candidate will join fourteen other pathologists. Salary and benefits are competitive and commensurate with experience; relocation expenses will be covered.
Springfield, IL is the state capitol with 100,000 population in the center of the state. The city is a wonderful place to live and work and it has many amenities, including the University of Illinois at Springfield, the Abraham Lincoln Presidential Museum and Library, other Lincoln-related historical sites, the Illinois Symphony Orchestra, the Illinois State Museum, the Center for the arts, as well as many theatres, parks and restaurants. Chicago and St. Louis are within easy driving distance.

To apply, please send a letter of interest, curriculum vita, and three references (including phone numbers and names of directors of each pathology training program in which you participated) to:
Sanjai Nagendra, M.D.
Chair, Department of Laboratory Medicine and Pathology
Memorial Medical Center
701 N. First Street
Springfield, IL 62781
(preferably email your interest, curriculum vita, and three references) nagendra.sanjai@mhsil.com
Web sites of interest