PACI Privacy Statement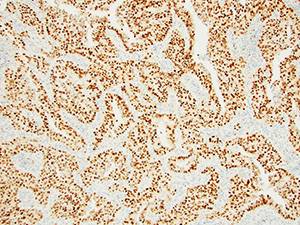 Pathology Associates of Central Illinois is committed to protect your online privacy and believes it is important for you to know how we handle the information we receive from the internet. Our Privacy Policy describes what information we collect online, how we protect it and what choices you have about how that information is used. We encourage you to read this Policy carefully so that you will understand the privacy standards used to ensure the security and confidentiality of your information. Should you have any questions about this policy or our privacy practices, please send us an e-mail: administration@pacipath.com
What Personal Information PACI Collects
PACI will collect information that identifies you online only when you voluntarily provide it to us through our site.
Collection and Use of Non-Personal Information/Cookies
PACI tracks visitors to our web site by collecting data elements called "cookies." Cookies collected from the PACI website are used to identify which computer you are using, assist in the navigation of the web site, and remember computer settings. Cookies are not permanently maintained within our tracking system. You may prevent your computer from accepting cookies by modifying the properties on your web browser, however, stopping your computer from accepting cookies may limit your web browser's functionality on the PACI website.
Internet Links to Other Sites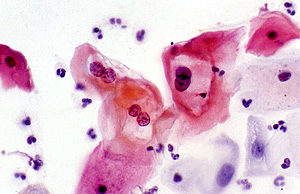 As a convenience to our site visitors, PACI's website contains links to a number of sites that may provide useful information. Links contained on the PACI website which transfer you to a non-PACI site are not maintained by PACI and may contain different information and/or different privacy policies from those of PACI. You may wish to review the privacy policies of these web sites and/or receive specific information regarding that site's privacy policies and procedures after leaving PACI's site. PACI is not responsible for the content or privacy practices of a non-PACI website. PACI does not control, or have any input into, whether internet-linked sites use or accept cookies on their sites.
Changes to the PACI Privacy Policy
PACI may alter or make changes to this privacy policy from time to time when developments occur and/or technology improvements are implemented. When changes are made, we will update our privacy policy and notices. Please review this page periodically to ensure that you are aware of any such updates.
Your Consent
By visiting and using PACI's website and the contents therein, you consent to the collection, use and disclosure of information as described in this policy.
How to Contact PACI
PACI welcomes feedback and questions regarding our privacy policy. If you need further information or have questions regarding this privacy policy, please send an e-mail to: administration@pacipath.com
Effective: January 1, 2009
Contact us:
Sanjai Nagendra, M.D.
Webmaster of Pathology Associates of Central Illinois
701 North First Street
Springfield, IL 62701
217-788-3060