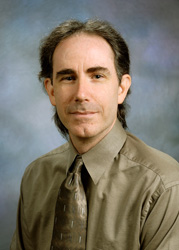 Michael Castro, M.D.
Joined PACI in 2011

Board Certified by the American Board of Pathology in Anatomic and Clinical Pathology and Cytopathology
Specialty areas of expertise:
General surgical pathology
Dr. Castro grew up in California, where he earned a Bachelor's degree in Cell Biology and a Master's degree in Exercise Science. He then earned a Doctor of Philosophy degree from the University of Georgia in Exercise Science, where he developed an interest in the effects of spinal cord injury on skeletal muscle physiology and function. This was followed by medical school at the Medical College of Georgia, internship (Hurley Medical Center, Michigan), residency in anatomical and clinical pathology (University of Wisconsin), and fellowships in cytopathology (University of Wisconsin) and surgical pathology (University of Minnesota).

Dr. Castro specializes in general surgical pathology, with interests in dermatopatholgy and soft tissue pathology. He also enjoys teaching and interacting with medical students and residents.

When not at work, Dr. Castro enjoys photography, playing his guitar, snow dogs, and brewing delicious beverages.